Project Overview
: In the fall of 2017, Florida Hospital opened 15 Express Care
clinics at Walgreens throughout Tampa Bay region. I created and managed the co-branding guidelines for Florida Hospital in store branding and consumer seasonal campaigns throughout the year.
Creative Toolkit
: National co-brand guidelines, website art direction, print ads, digital display, OOH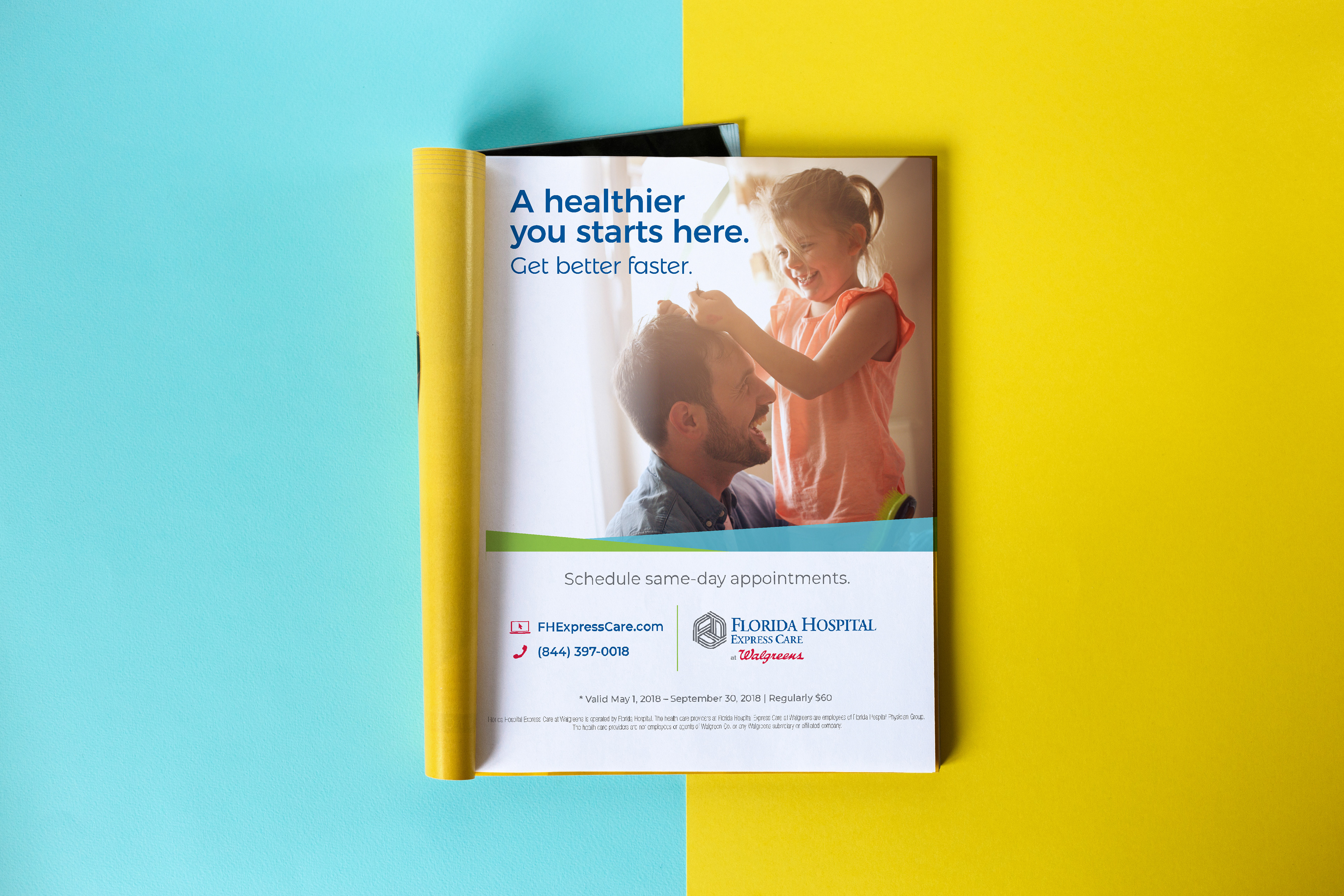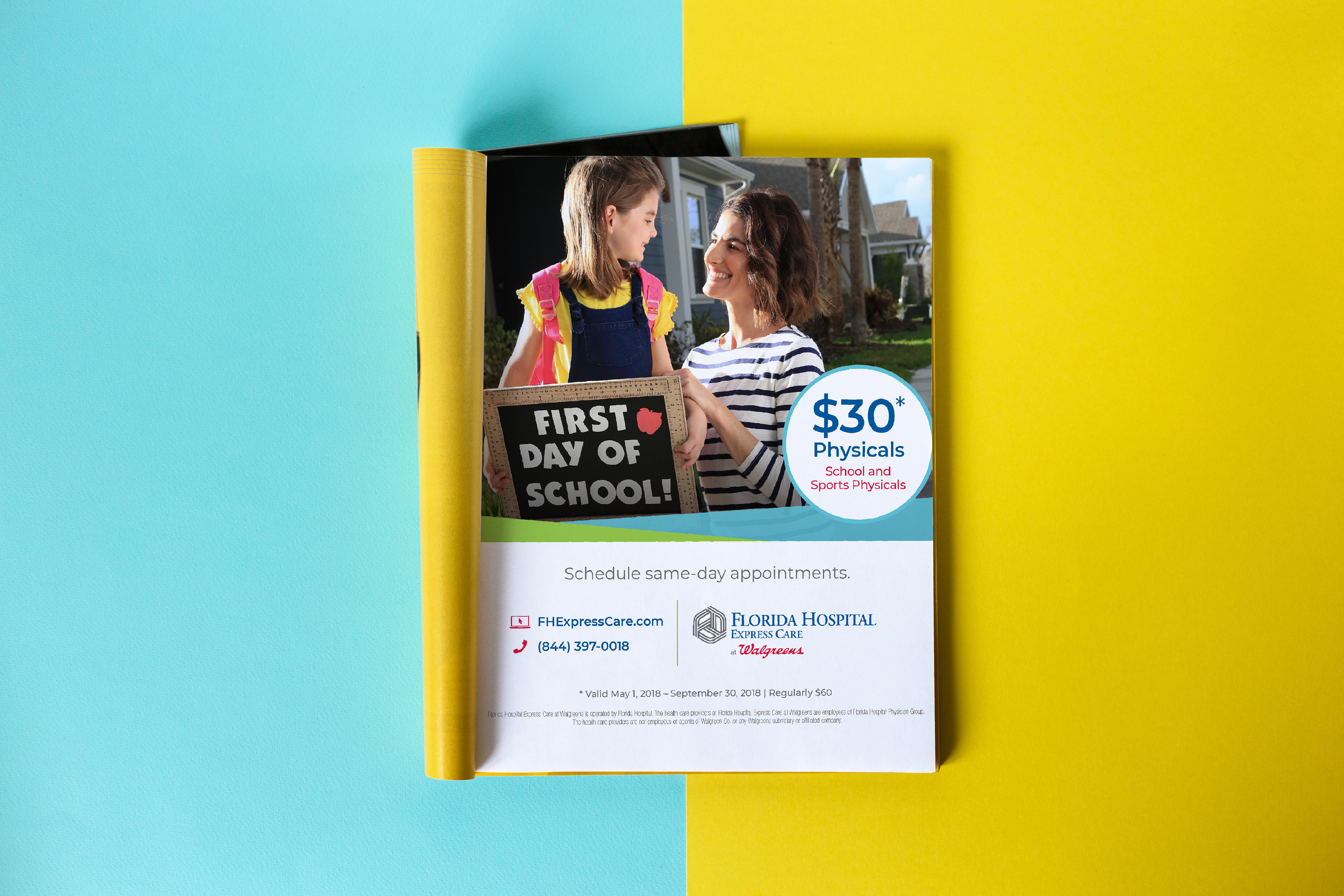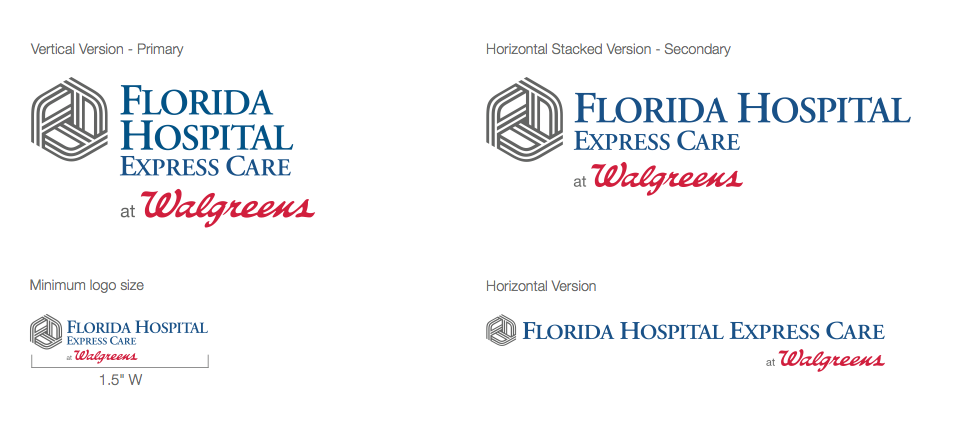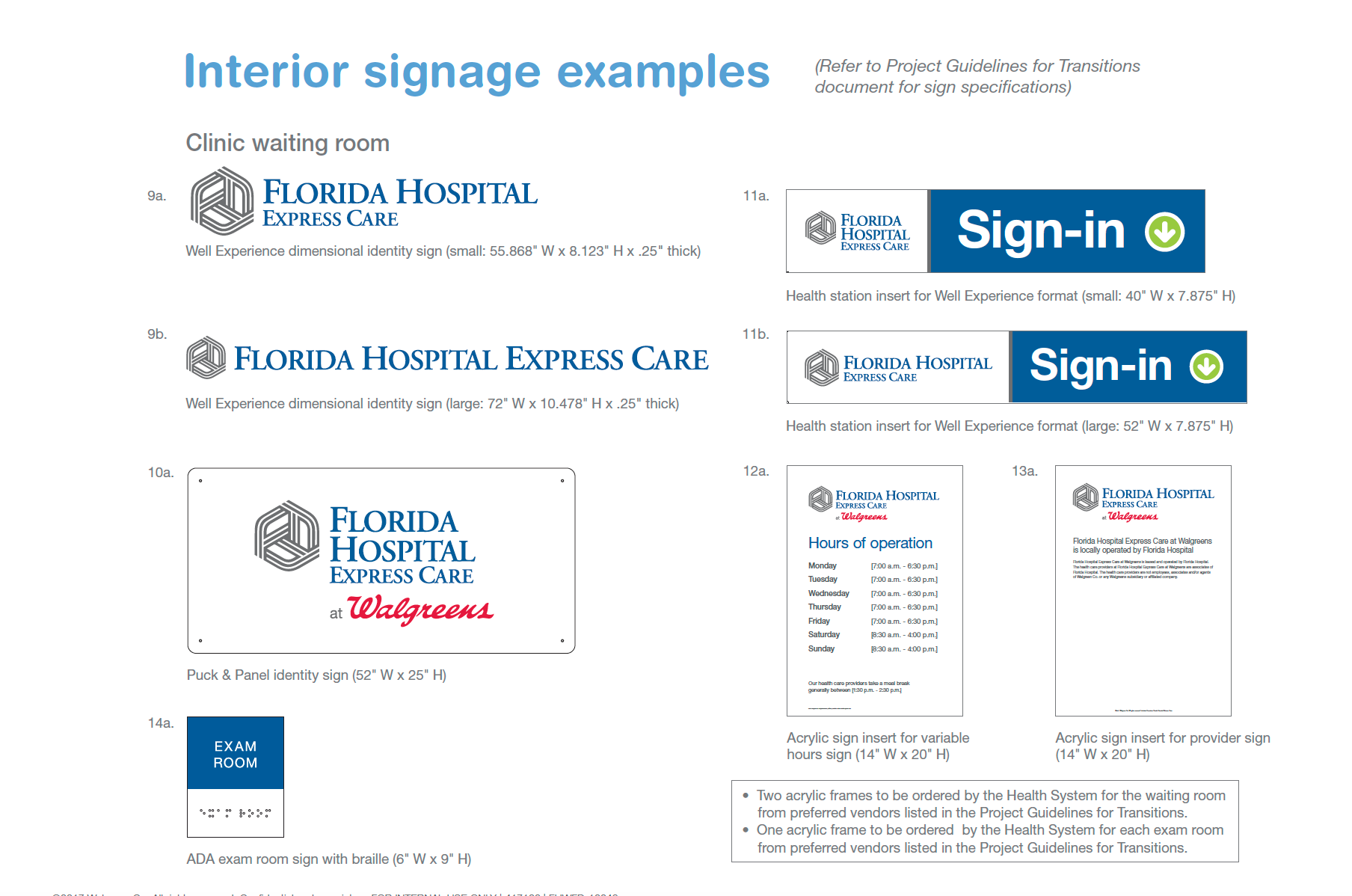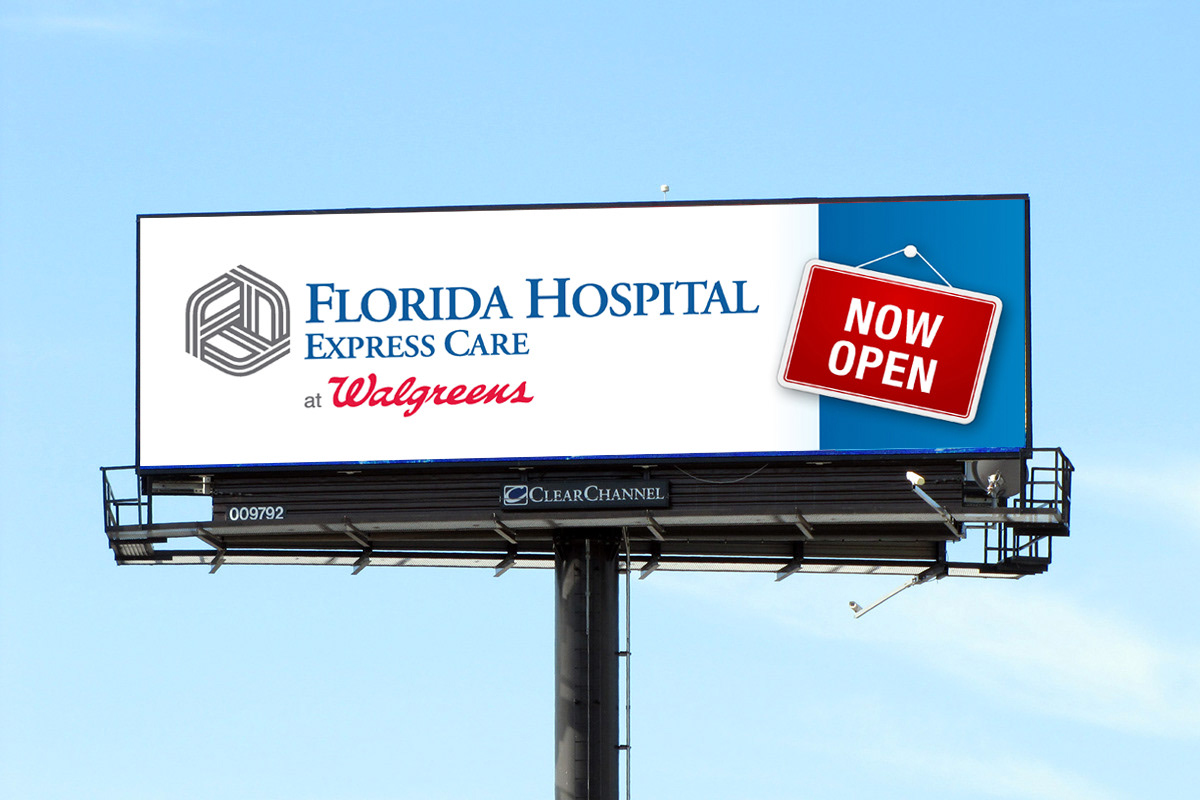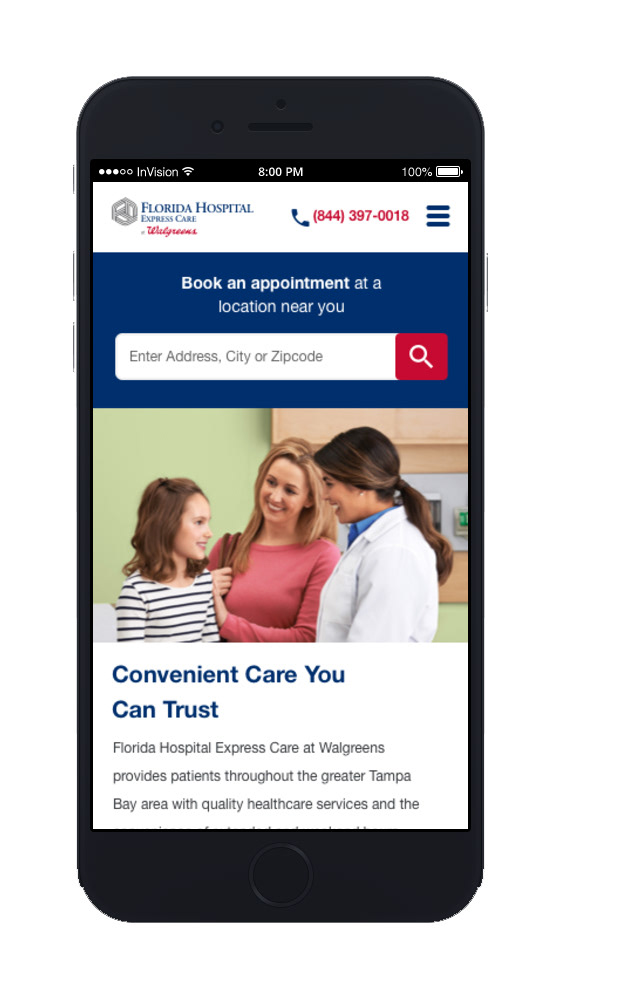 The website's main goals is to enable online scheduling and to educate the consumer on the different offerings provided at Florida Hospital Express Care.